17th July 2022
The Last Bus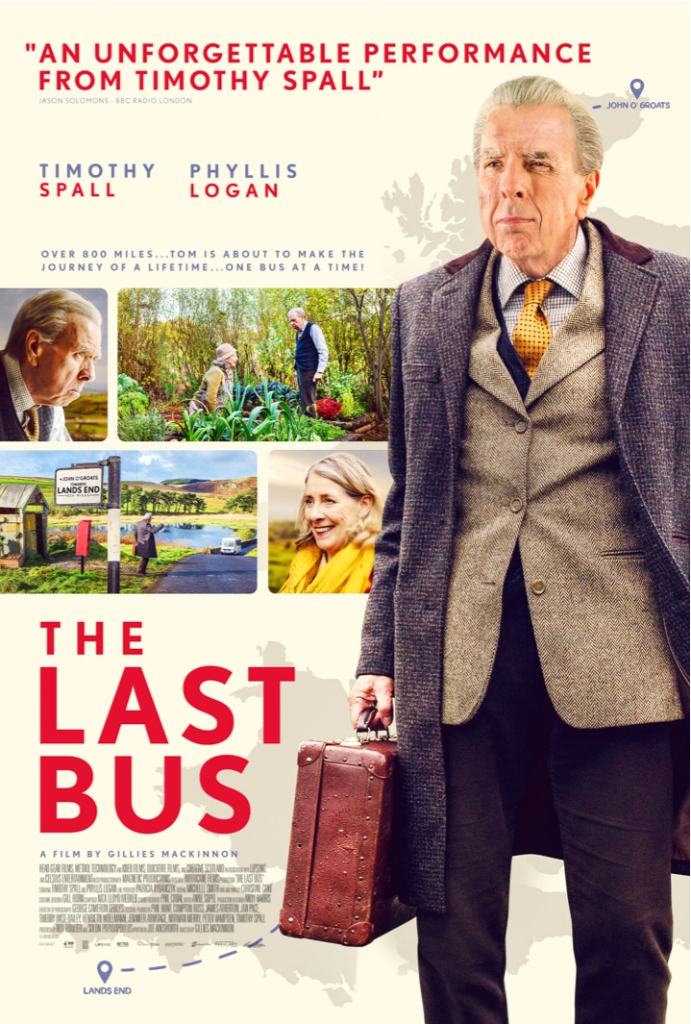 Rated: 16+    Run Time: 1 hr 25m
Release date ‏ : ‎ 2021
Actors ‏ : ‎ Timothy Spall, Phyllis Logan, Grace Calder
Synopsis
John O'Groats, Scotland: An elderly man, Tom (Spall), whose wife has just passed away uses only local buses and his free bus pass, on a nostalgic trip to carry her ashes all the way across the UK to Land's End, where they originally met. Unbeknownst to Tom, his journey begins to capture the imagination of the local people that he comes across and, ultimately, becomes a nationwide story.
Trailer: 
---
DOORS OPEN 7.15, FILM STARTS  7.30
We are open to everyone and we would welcome your film suggestions.
£3 is our suggested contribution towards the film costs.
We look forward to seeing you.